Motorcells | Hybrid Batteries in Indianapolis, IN
Have a question about your Hybrid or EV Battery?
Our no-nonsense, honest advice is always free.
Low battery reading? Get hybrid healing.
Motorcells™ is a mobile repair service specializing in Toyota Prius, Toyota Camry, Lexus, and many other makes & models of hybrid & EV vehicles. We provide whole health vehicle diagnostics on your hybrid vehicle, refurbish/renew high voltage (HV) hybrid batteries, and perform the mobile installation at your vehicle's location in Greater Indiana – including Indianapolis, IN, Champaign, IL, Louisville, KY, Cincinnati, OH, and Dayton, OH. We provide an exceptional warranty for new and renewed Prius, Camry, and a few Lexus models.
Prius HV Battery Guide
The Ultimate Guide to Prius Batteries
Are you getting the dreaded triangle of death, VSC, check engine light, or any of the above? Here's our no nonsense guide to Prius hybrid battery problems.
1. Hybrid Battery Symptoms
Low battery reading?
Having trouble with your Prius or hybrid battery? Poor performance, indicator lights, and the car not starting are all signs of potential hybrid battery problems.
2. Professional Diagnosis
We recommend going to an auto parts store (Autozone, O'Reilly's) to have them scan your hybrid's ODB II codes. Call us with those codes and we can diagnose most issues over the phone. If not, we may travel to your vehicle's location and perform a comprehensive diagnostic. It's common for dealerships and brake shops to misdiagnose Prius and other hybrid battery issues.
3. Hybrid Battery Installation
Get hybrid healing!
A mobile technician travels to your location and (in most cases) replaces your Prius battery or hybrid battery with a Motorcells renewed HV battery. For all makes/models, we give you an excellent warranty.
Philip Rowe
17:23 16 Oct 20
I owe these guys my complete gratitude. Very responsive and great customer service. They even drove two hours to replace my hybrid battery. Not to mention the great warranty they offered me, as well as saving me from the ridiculous price Toyota quoted me. I will be seeing them again if I have any issues, but hopefully that won't happen. Thanks!
Robert McGaha
19:32 09 Aug 18
Great experience, great price and great convenience. They got us in quickly and came to us for the battery replacement- for a fraction of the price of a dealer. Highly recommend!
Drew Myers
22:32 12 Aug 21
Could not recommend this service more! Had my beloved 2006 Prius' hybrid battery die on me and the dealership wanted almost 3x as much as Motorcells charged. Little did I know I would also get ABOVE AND BEYOND customer service. Chad communicated promptly, explained everything so I didn't feel in the dark, leant me a car while mine was being serviced, and had my Prius running better than ever in an hour. Yes, you're getting a refurbished battery instead of a new, but the warranty is the same; it makes total sense for an older car. Highly recommend!
Maura Broderson
15:59 20 Oct 20
Great and friendly service! Also quick on changing out the battery! Thank you Chad!
Norman Kelly
23:08 30 May 20
Chad was phenomenal! Would recommend 100x over. Friendly, easy to work with and did an awesome job with my Prius. Went above and beyond. First person I completely trust with my car! Can't say enough good things
Motorcells replaced the hybrid battery pack on-site at my home in June 2022, for our 2004 Prius (175k miles, original owner, original hybrid battery). I thought I'd post my review after having a chance to experience long-term performance under extremes of heat and cold, as both were problems prior to the replacement. The service technician was on-time, courteous, efficient, and a pleasure to work with. The replacement pack has worked without issue, and I've seen no faults or unusual readings in individual cells (using the "Dr. Prius" app). Our son drives the vehicle daily and it sits outside. We appreciate Motorcells bringing new life to our aging Prius!
Chad provided quick efficient service and is a great guy all around. I felt like I was having my best friend over for a huge favor! Excellent pricing, I saved over 4000 dollars! Vs Toyota's ridiculous quote!
They make you feel wise choice.
Steven Briggs
23:05 07 Jul 21
Fantastic service... On time, very quick repair at a reasonable price with warranty (hopefully will never have to use it). Will recommend to other hybrid owners.
Bradley Sneed
18:47 01 Aug 20
Was quick! Delivery and installation in my drive way was more than i thought could be done. Very helpful indeed. Would of been 5 stars but one of my seat bolts needed rechased, the tool needed to do it was forgotten (not an event expected) as a result I now have to drive into Indianapolis to there shop to get it done.#thus4outof5
Tom Derrickson
11:57 09 Jan 19
Wil Dubree (Wildabeast1)
23:25 01 Mar 21
Hi Chad!I wanted to let you know that I am very pleased with the service that I received on my 2006 Prius. Tim worked quickly, was very knowledgeable, thourough and professional. I'm thrilled to have my Prius up and runnin in no time! I would recomend your services to anyone.Dawn
Dawn Murphy
21:27 15 Apr 19
Motorcells responded quickly to my call. I was very pleased with the price and how quickly my battery was replaced. Highly recommend.
Mendy McClain
10:49 19 May 20
The dashboard of my wife's 2007 (with 185K miles) lit up with all of the classic signs of "hybrid battery failure." I got a sticker shock when I asked the Toyota dealer the price for a new battery. Then I called and spoke to Chad who was great. He explained the process that he uses to replace any bad cells then recondition the battery. He provided mobile service, picking up the battery the day after I called, returning to his shop, and returning to my home the following day to reinstall my refurbished battery. He also did a road test.Now my wife's Prius is happy again. Also the Engine Display page frequently shows a green, fully charged hybrid battery. I am still on the first tank of gas following the battery repair, but I am also seeing significant improvement in the MPG.Thanks, Chad!
When Toyota wanted 3700 for a battery replacement I had to look elsewhere. Chad was able to come to my house, install the new battery same day and under 1000 dollars. All the dash lights have been reset and the car runs like new even with 200k miles on it.
The battery light came on in my 2011 Honda CR-Z so I picked up the phone and gave them a call. Chad was very kind in helping me find a path to get my car fixed . He has referred me to get my diagnostics and has offered to continue helping me figure out what the best thing to do for my car in my budget once we have the diagnostic readings.
Angela Wentz
00:54 21 Mar 20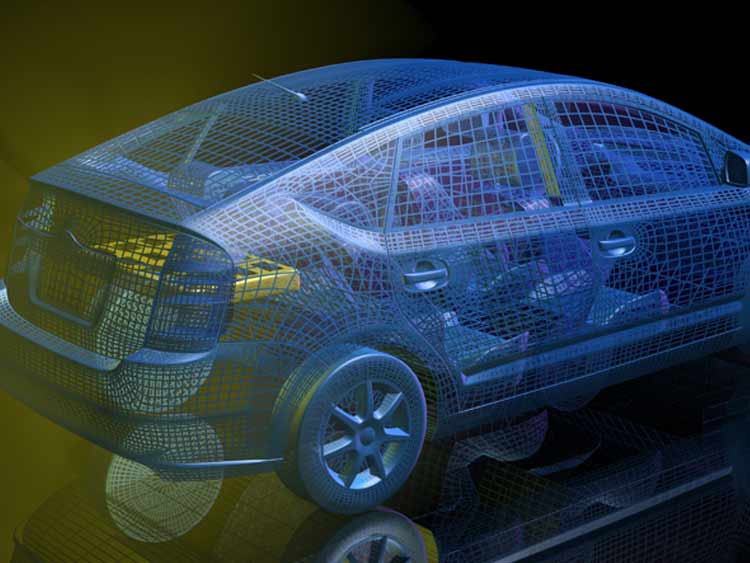 Renewed Prius Battery
+ Mobile Installation & Warranty
12-MONTH WARRANTY

*PRICE MAY VARY SLIGHTLY BASED ON YOUR LOCATION

*A core charge APPLIES FOR non-oem BATTERIES

CALL FOR A QUICK QUOTE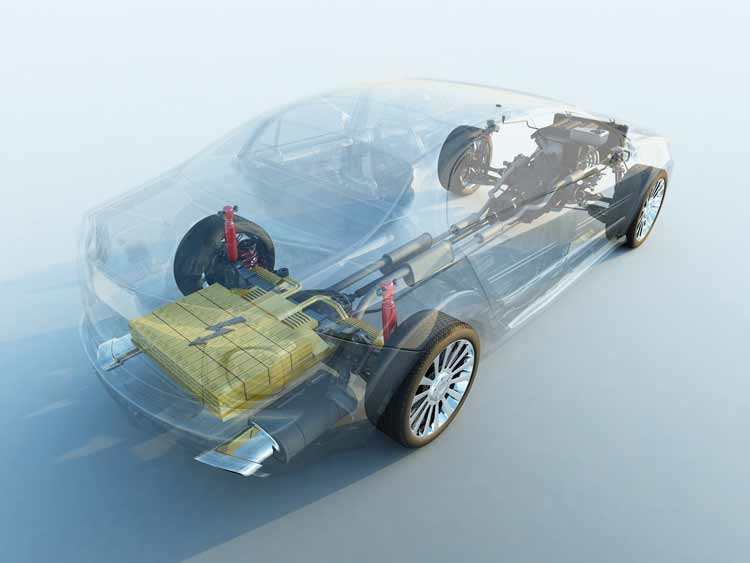 Renewed Camry Battery
+ Mobile Installation & Warranty
12-MONTH WARRANTY

*PRICE MAY VARY SLIGHTLY BASED ON YOUR LOCATION

*A core charge APPLIES FOR non-oem BATTERIES

CALL FOR A QUICK QUOTE
OUR SERVICE AREA
We can typically offer same-day or next-day service in Indianapolis, Cincinnati, Dayton, Louisville, and everywhere in between. See our service area below.
Call to speak with a hybrid battery technician
(On Mobile, Click to Call)
Hybrid / EV Maintenance Services
At Motorcells™, we aim to provide a cost-effective way to keep hybrids on the road for as long as possible. We think it would be a terrible shame for these incredibly energy-efficient, eco-friendly vehicles to go out of service just because of an out-of-warranty battery and the replacement cost. Our goal is to keep hybrids on the road for a long, long time, and we have found that hybrid battery repair and renewal/refurbishment is the smartest, most cost-effective way to do that.
And, to remind you why you bought a hybrid in the first place, feel free to check out FuelEconomy.gov Savings Calculator or the Climate Clock!
In addition to getting you back on the road fast, we aim to provide you with easy, no-hassle service from the initial call or e-mail all the way through handing you back the keys to your repaired hybrid, EV, or Prius. Please Contact Us as soon as possible to receive a no-obligation phone consultation and custom price quote. Give us a call, and we'll do our best to answer right away or call you back within 15 minutes! We want you to have a great experience repairing your hybrid vehicle with us.
I am trying to justify the cost of repairing my hybrid. Help!
Your hybrid is only worth a few hundred bucks without a working battery. With a renewed battery, you can keep driving it or get the maximum value for your private sale or trade-in. It's a no-brainer!
How does you warranty service work?
We offer a limited lifetime warranty on new Prius, Camry, and a few Lexus models. We offer a 12-month warranty on renewed batteries. Call for details on all makes & models. See our warranty page for more details.
What's the difference between a Motorcells Renewed HV battery and other refurbished or "junk yard" batteries?
A "refurbished" battery may have come from straight from a wrecked vehicle at the junkyard with little to no testing or renewal. Other refurbs may not have been properly renewed or rigorously tested.

Our Motorcells™ 10-Point hybrid battery repair/renewal process means that all hybrid batteries have been inspected for suitability, completely repaired, and undergone a thorough re-testing process – including drive time in a test vehicle. This takes time, expertise, and specialty equipment – and it is what allows us to offer you an excellent warranty. Be smart, because a refurbished battery can be a risky proposition unless you are dealing with a trusted, well-reviewed company with a strong history of honoring their warranty.
Can you replace my battery with a new one?