The Motorcells™ Guide to Toyota Prius Battery Problems
Real-world, practical experience with Toyota Prius HV battery issues is paramount when dealing with an aging Prius. Here is some wisdom after renewing thousands of Prius batteries for customers.
Firstly, do any of the following symbols look familiar? Is your mechanic telling you that they are reading a P0A80 code from your Prius?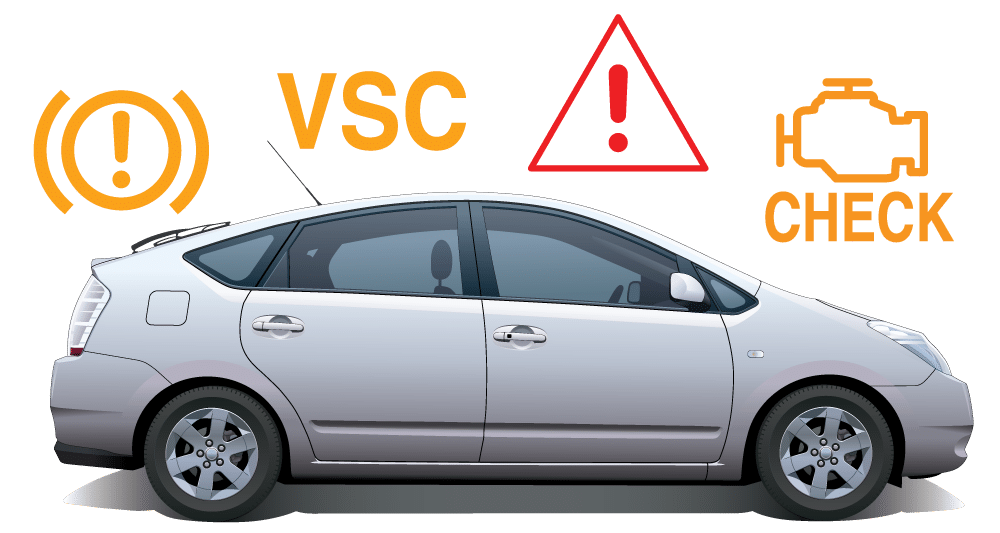 1) Prius Dashboard Lights & Reduced Performance
Your check engine, VSC, triangle of death, and exclamation mark just came on. Your gas mileage has plummeted. Your Prius has over 100,000 miles and you're afraid that the problem is your High Voltage (HV) Prius Battery. The big one.
A sense of panic comes over you – because this is the problem you've been dreading. Is your Prius's time up?
First, take a deep breath. Your Prius may very well have a lot more time and miles left before going to the junk yard.
Second, remember that most Prius vehicles drive for 200,000+ miles without any major problems. These are amazing cars.
Now, practically speaking, where do you go from here?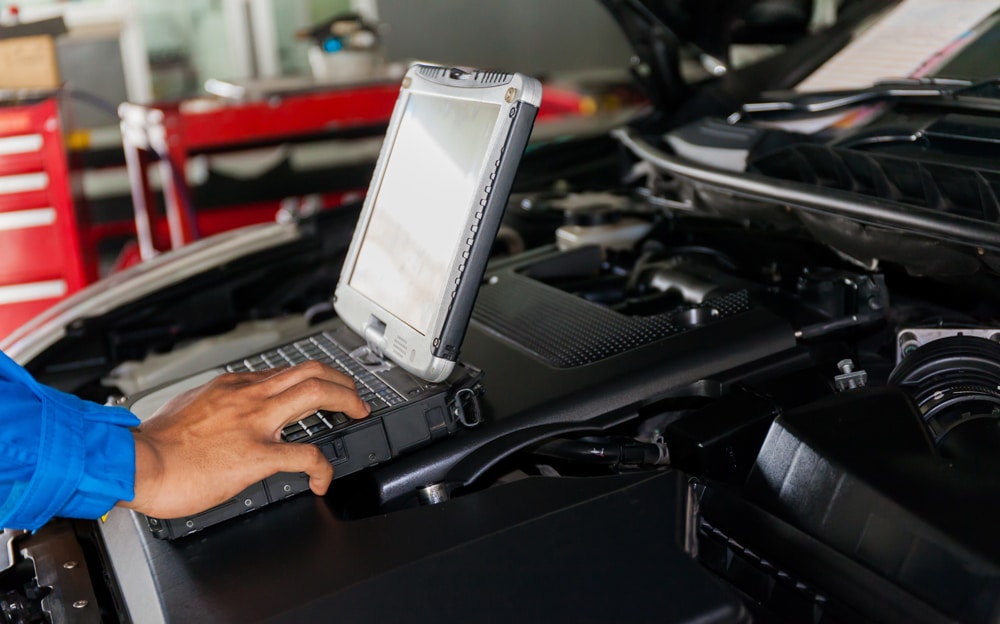 2) Professional Diagnosis
First, it's very important to accurately diagnose the issue. The Toyota Service Shop is a great place to start – but not the only place. Well-qualified and well-reviewed, reputable hybrid battery repair shops are another option. (ie. You can always give us a call). The key to diagnosis is to make sure that the mechanic has a powerful vehicle scanner that can pick up all of the correct codes. Most repair shop scanners do not pick up the appropriate codes – they only pick up very general-purpose codes (like a P0A80 code) – and diagnosis from these codes can be highly problematic and lead you to spend thousands of dollars without solving the true underlying problems with your vehicle. This is where experience and specialization are key.
Frankly, your local Toyota dealership is the best bet for Prius diagnosis if you're not in or near the state of Indiana or Chicago where we can properly diagnose the vehicle for you. When requesting a diagnostic from Toyota, you need to request UPFRONT a detailed print-out of the diagnostic codes when they are finished. This should be included in the diagnostic fee at no additional cost. Make sure they hand you the print-out before paying for the diagnostic. You have to fight for your own interests as a consumer. If you are interested in a no-cost diagnosis, you can request a complimentary ODB II code reading from your favorite auto parts store – Autozone or O'Reilly's, for example – then give us a call and tell us the codes. We can diagnose many issues right over the phone and are happy to talk you through your options.
3) Prius HV Hybrid Battery Repair or Replacement
After a proper diagnosis removes the possibility of a separate underlying issue (like an electrical fault, inverter water pump, or transmission issue), we can now – with confidence – replace your Prius HV battery with a Motorcells™ renewed high voltage (HV) battery. We perform a 10-step renewal process on all of our batteries, which culminates with actual drive time in a test vehicle. We are so confident in our process, that we offer an excellent Warranty on Prius and Camry hybrid batteries.
The critical aspect for consumers is a proper, honest diagnosis of your Prius. We have heard about far too many people paying for a new Prius battery from the dealership, only to discover that the problem was not, in fact, the HV battery. Please, please, please – when in doubt – give us a call and we'll give you a second opinion at no cost to you whatsoever.
WARNING: Toyota Service usually gets it right, but we have seen them misdiagnose underlying issues as HV battery issues. You should call us to get a second opinion – we can give you some insight over the phone after a diagnosis from Toyota.
CONTACT US NOW OR SEE BELOW FOR YOUR REPAIR OR REPLACEMENT OPTIONS: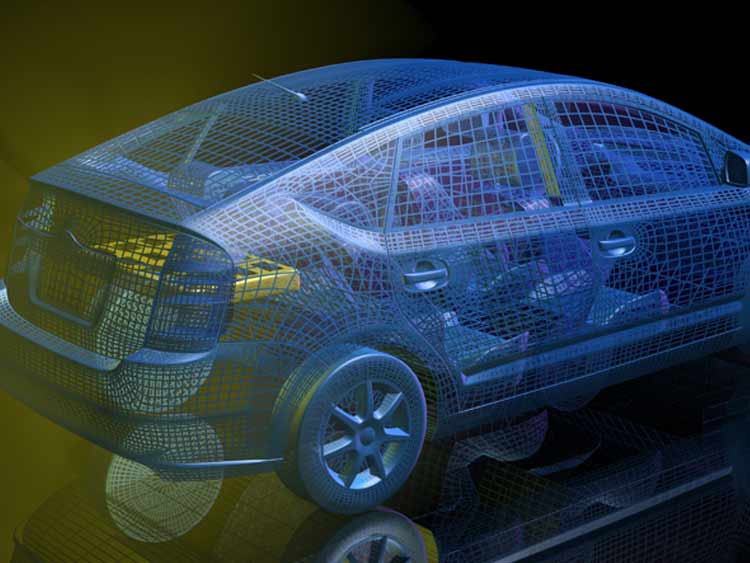 Renewed Prius Battery
+ Mobile Installation & Warranty
12-MONTH WARRANTY

*PRICE MAY VARY SLIGHTLY BASED ON YOUR LOCATION

*A core charge APPLIES FOR non-oem BATTERIES

CALL FOR A QUICK QUOTE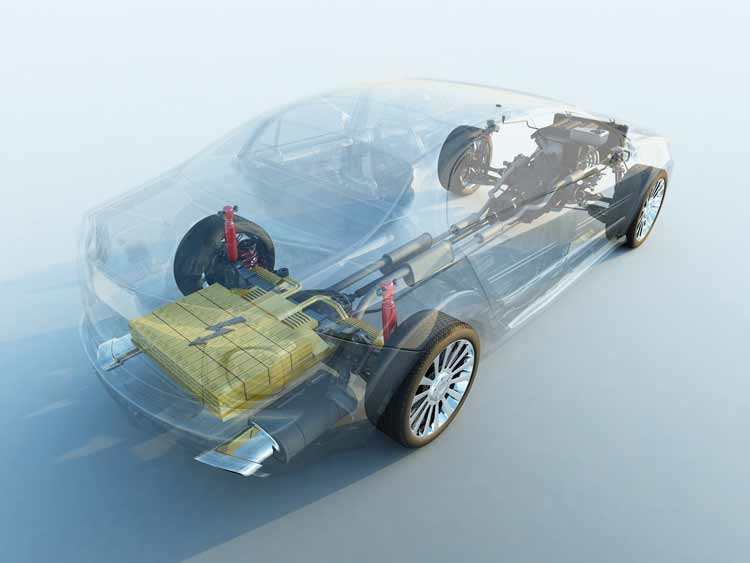 Renewed Camry Battery
+ Mobile Installation & Warranty
12-MONTH WARRANTY

*PRICE MAY VARY SLIGHTLY BASED ON YOUR LOCATION

*A core charge APPLIES FOR non-oem BATTERIES

CALL FOR A QUICK QUOTE
Call to speak with a hybrid battery technician
(On Mobile, Click to Call)
Our Service Area
We can typically offer same-day or next-day mobile service in Indianapolis, and offer service throughout Greater Indiana.
Philip Rowe
17:23 16 Oct 20
Chad and Tim were great to work with. Simple and easy to schedule and get the work done and both had a ton of knowledge and information to share. I highly recommend Motorcells.
Fast friendly service. Affordable pricing! The Prius is so much happier with the refurbished battery. We highly recommend this company.
When Toyota wanted 3700 for a battery replacement I had to look elsewhere. Chad was able to come to my house, install the new battery same day and under 1000 dollars. All the dash lights have been reset and the car runs like new even with 200k miles on it.
Fast, friendly. Tech was very friendly and knowledgeable. Local and warrenty is great. Would recommend. Competitive Pricing is better than others for hybrid battery.
Becky Flick
22:23 01 Jun 21
My wife and I made two trips to visit with Chad and Tim before the purchase of our vehicle. Both gentlemen were genuine, honest and a pleasure to get to know. There were no high pressure sales tactics, or incessant sales phone calls, which unfortunately we had to deal with some other dealers. It's been about a month since the purchase of my car and I love it.
Hi Chad! I wanted to let you know that I am very pleased with the service that I received on my 2006 Prius. Tim worked quickly, was very knowledgeable, thourough and professional. I'm thrilled to have my Prius up and runnin in no time! I would recomend your services to anyone. Dawn
Chad is AWESOME! I highly recommend him and Motorcell for all your hybrid and battery needs. OUTSTANDING service!
Brandon Cooper
21:20 15 Feb 22
They came to the car and got the battery and came back and installed a new hybrid battery! Great prices and great people!
Was quick! Delivery and installation in my drive way was more than i thought could be done. Very helpful indeed. Would of been 5 stars but one of my seat bolts needed rechased, the tool needed to do it was forgotten (not an event expected) as a result I now have to drive into Indianapolis to there shop to get it done.#thus4outof5
Chad provided quick efficient service and is a great guy all around. I felt like I was having my best friend over for a huge favor! Excellent pricing, I saved over 4000 dollars! Vs Toyota's ridiculous quote!
Sigmund Brewer
00:43 14 Mar 21
When Toyota wanted 3700 for a battery replacement I had to look elsewhere. Chad was able to come to my house, install the new battery same day and under 1000 dollars. All the dash lights have been reset and the car runs like new even with 200k miles on it.
Chris Straw
19:31 26 Mar 20
Chad was phenomenal! Would recommend 100x over. Friendly, easy to work with and did an awesome job with my Prius. Went above and beyond. First person I completely trust with my car! Can't say enough good things
Chat Donnell diagnosed and replaced the faulty hybrid battery of my 2005 Prius with a refurbished battery very quickly and with high quality. He explained all details of the process which was very interesting and helpful. Highly recommended! You save a lot of money as opposed to letting Toyota replace the battery with a new one.
Great experience, straight shooter, on time and did a great professional job 👍👍
Motorcells replaced the hybrid battery in my Prius about seven weeks ago and it's running great. The service is super convenient. They came to me and it took less than an hour.
Chad did very professional job and very kind person. He did the diagnosis before and after the replacement and also came for test drive after the fix. Great price and quick replacement .great customer service. He is very genuine, honest and friendly. Will define Ltd recommend to friends.
Great and friendly service! Also quick on changing out the battery! Thank you Chad!
Norman Kelly
23:08 30 May 20
Alex Nelson
21:07 07 Jun 21
Other Common Prius Maintenance Issues
In Indianapolis, we can handle most Toyota Prius repairs for you – typically at least 30% less than the dealership.
Inverter Water Pump
Gas Gauge Issues ('04-'06 Prius)
Don't let your Prius run out of gas. '04-'06 Priuses can say you have 2-3 bars of gas left, when in fact your on empty. Not having enough gas causes your HV battery to do all of the work – this runs down the battery and causes HV battery failure. One simple fix to try is filling the Prius gas tank, jumping the vehicle, and see if it resolves your "battery" problem.
Prius Brakes & Struts
Prius Screen / Monitor Replacement
Cosmetic Damage
Head back to the home page