The Motorcells™ Guide to Lexus Hybrid Batteries
UPDATED OCT 20, 2020
Do you own a 10-12 year old Lexus hybrid? Did several of your dashboard indicator lights just come on? Ugh. Well, we knew this was coming. The Lexus hybrid battery typically fails after 10-12 years (specifically, the large high voltage traction battery). The individual battery cells begin losing their ability to hold a charge – and one by one they drop below the required voltage to operate properly. So what are your options and how should you think about this problem?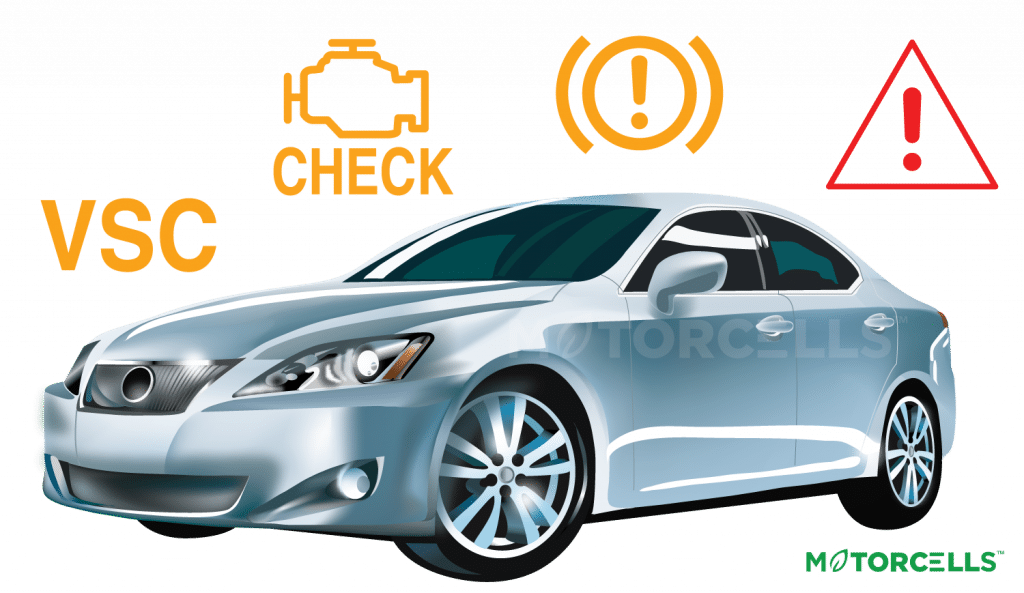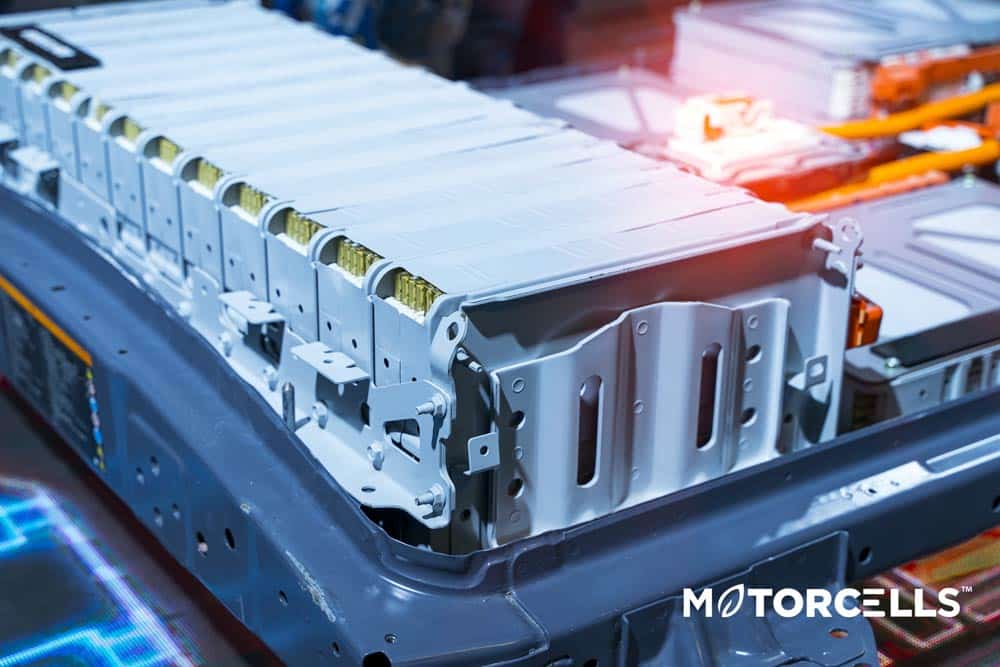 The Problem with Lexus Hybrids
Lexus makes amazing cars that last a very long time. Not only that, a renewed (refurbished) high voltage hybrid battery is likely all you need to drastically extend the life of your CT 200H, HS 250H, GS 450H, etc.
And that's great news! Because a 10-12 year old Lexus hybrid is still very valuable – usually, $10,000+. As a result, you don't want to get rid of your car when the only thing it needs is a new battery. BUT, there's a catch…
Did Lexus just quote you $6,000, $7,000, $8,000+ to replace the hybrid battery?
That's. A. Bummer.
The issue with Lexus hybrid batteries, just like other Toyota hybrid batteries (Prius, Camry, etc.), is that the cost to replace the hybrid battery often comes close to the value of your vehicle.
And now you're starting to question whether or not that better gas mileage was worth it.
The Problem with Hybrid Battery Diagnostics (P0A80 Code)
Not all diagnostics are the same – they vary from mechanic to mechanic. First, the dreaded P0A80 code is a generic hybrid battery code that requires further diagnosis. For example, what is causing the hybrid battery to fail? Is it actually the hybrid battery? Usually, yes it is; however, sometimes it can be another underlying issue causing that battery to fail – so if you replace your "bad HV battery," you're going to end up with the same problem. It's very important to rule out underlying issues before deciding to the replace the battery, otherwise a battery replacement could end up being a total waste of money.
Also, even if you do need a new Lexus HV battery after , it does not mean that the best option for your vehicle is to actually replace the hybrid battery. We think it's important to take into consideration the whole health of the vehicle, it's current value, and it's realistic expected lifespan when deciding whether or not you want to invest over a thousand dollars to get it repaired. Otherwise, any hybrid battery repair could – again – end up being a total waste of money. We consistently give honest assessments of the vehicle, the value of the car, and whether or not it's worth spending money on a repair.
While most dealerships are honest, they also buy and sell cars – and this is a potential conflict of interest. Lexus dealerships tend to undervalue your hybrid when it has a P0A80 code – and it's a great way to force you to trade it in. It's much better to sell or trade-in your Lexus with a good hybrid battery and no P0A80 codes. We recommend that you get a second opinion to avoid any scare tactics (and costly mistakes).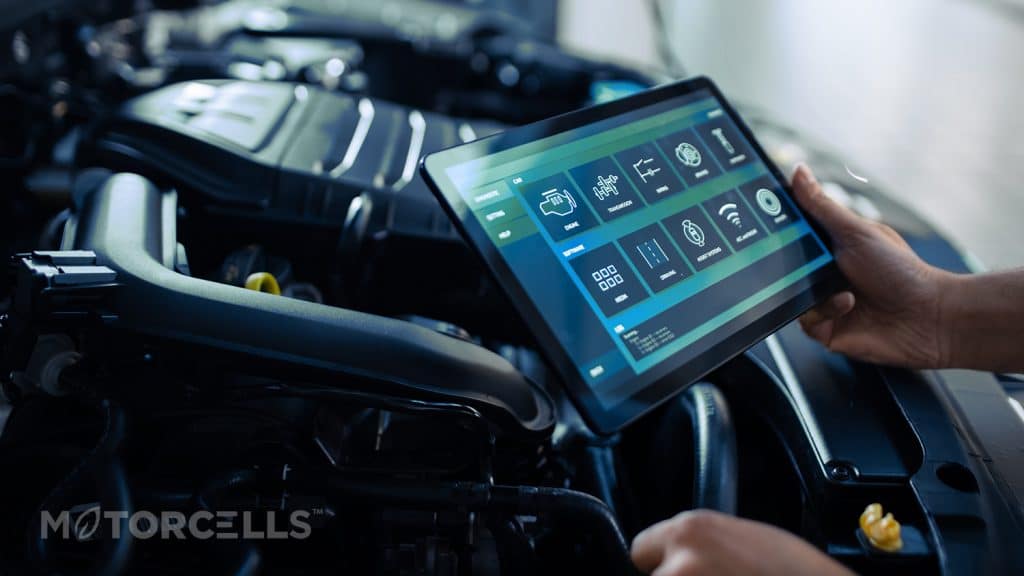 The Motorcells™ Solution
Motorcells™ professionally diagnoses your Lexus from a whole vehicle health perspective, and we can renew (refurbish) your used Lexus hybrid battery extending its life and saving you money. After a mobile installation at your vehicle's location, we'll get you back on the road with a straightforward, no-BS warranty – without the hidden fees (we just charge for travel).
We are happy to give you free, over-the-phone advice on your particular Lexus make, model, & year. Please don't hesitate to call us for a second opinion on your Lexus after an initial diagnosis.
You can also call or send us a note to get an exact quote based on your make, model, and year.
Call now to chat directly with a technician – if you have ODBII codes, please have them handy for an over-the-phone diagnosis. We can diagnose the P0A80 code as well as many others.
We currently renew hybrid batteries (HV) for the following Lexus models:
CT 200H Hybrid Battery (HV Traction Battery)

HS 250H Hybrid Battery (HV Traction Battery)

GS 450H Hybrid Battery (HV Traction Battery)
If you don't see your make & model, please feel free to call and ask if we're able to service your Lexus hybrid's make/model/year. We update our services on a regular basis.
Motorcells™ is located in Indianapolis, IN and our mobile hybrid battery diagnostic & renewal service covers greater Indiana, including Champaign, IL, Louisville, KY, Cincinnati, OH, and Dayton, OH.
WE CURRENTLY SERVICE THESE LEXUS HYBRIDS: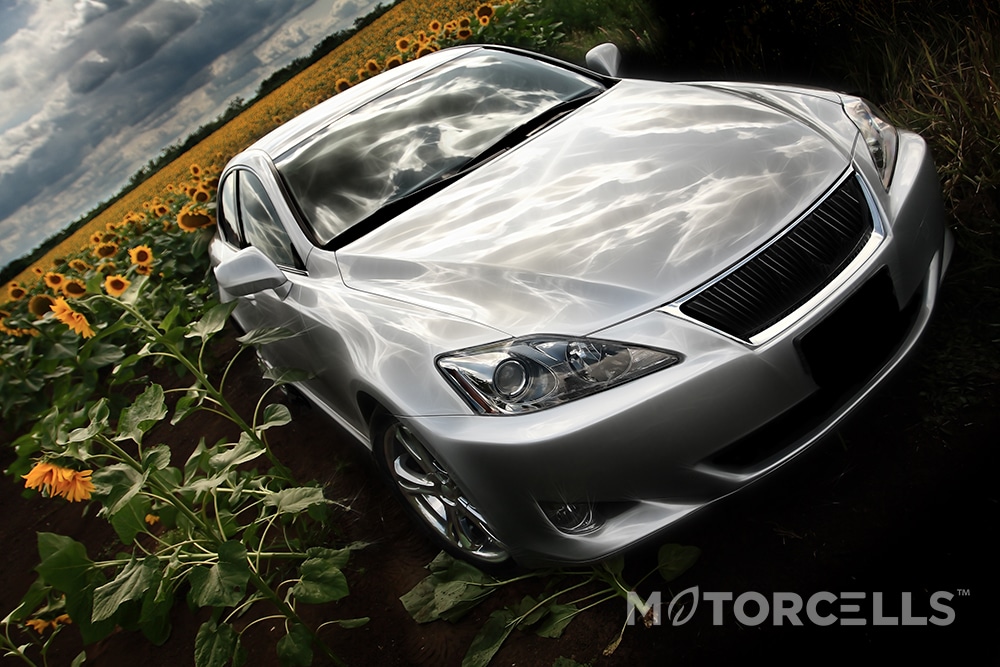 Renewed Lexus CT 200H Battery
+ Mobile Installation & Warranty
LIMITED LIFETIME Warranty

*PRICE MAY VARY BASED ON LEXUS MODEL YEAR & LOCATION

CALL FOR A QUICK QUOTE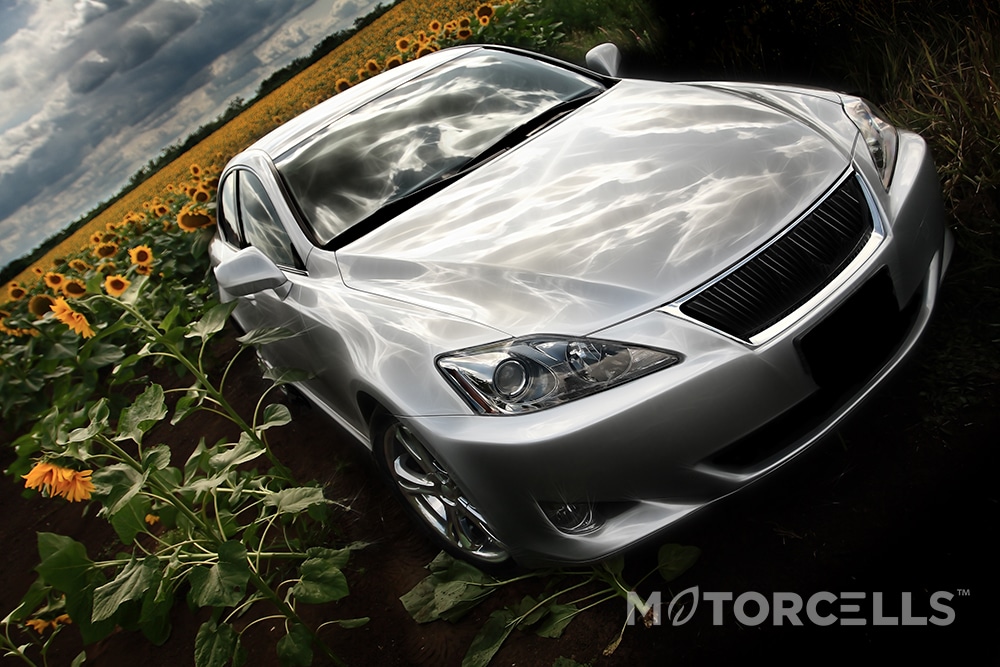 Renewed Lexus HS 250H Battery
+ Mobile Installation & Warranty
LIMITED LIFETIME warranty

*PRICE MAY VARY BASED ON YOUR Lexus MODEL YEAR & LOCATION

CALL FOR A QUICK QUOTE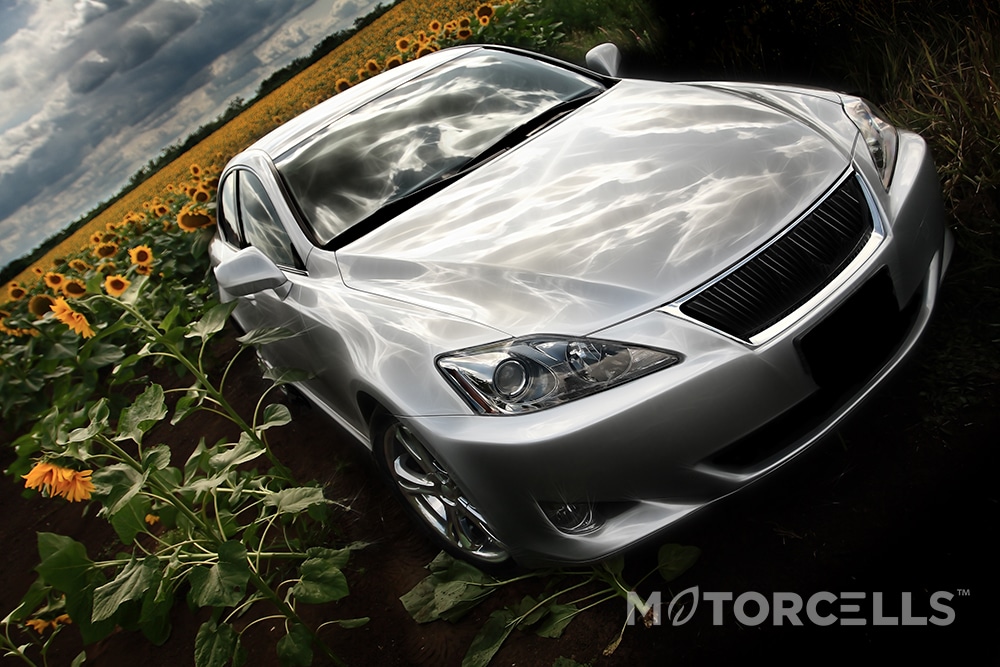 Renewed Lexus GS 450H Battery
+ Mobile Installation & Warranty
LIMITED LIFETIME Warranty

*Price MAY VARY BASED ON YOUR LEXUS MODEL YEAR & LOCATION

CALL FOR A QUICK QUOTE
Call to speak with a hybrid battery technician
(On Mobile, Click to Call)
They make you feel wise choice.
Great and friendly service! Also quick on changing out the battery! Thank you Chad!
Norman Kelly
23:08 30 May 20
Was quick! Delivery and installation in my drive way was more than i thought could be done. Very helpful indeed. Would of been 5 stars but one of my seat bolts needed rechased, the tool needed to do it was forgotten (not an event expected) as a result I now have to drive into Indianapolis to there shop to get it done.#thus4outof5
Tom Derrickson
11:57 09 Jan 19
This shop was able to diagnose a problem that Toyota's shop was unable to. That itself says a lot.... I'm glad to say that my Prius has been running fine since he came over to check out the hybrid battery and diagnose the problem.
Colly Baird
19:15 21 Oct 17
I am so impressed with their knowledge & customer service! They drove to my house to grab my hybrid battery and brought it back and installed it! Went out of their way to give me informed answers regarding my car and even drove around with me to make sure everything is working! Hands down recommend Motorcells!
After a diagnosis at the Toyota dealership of failed hybrid battery on my 2007 Prius with 140K miles and an estimate of $4500 to replace , I took a week to research options. Found Chad at Hybrid & EV Battery Repair, an Indianapolis area local shop that repaired my hybrid in 24 hours at a huge cost savings of several thousand dollars over replacing with a new battery from Toyota. With an 18 month warranty and GREAT customer service, I am very pleased and recommend CC Motors highly.
Emily Mattler
19:28 21 May 18
Motorcells responded quickly to my call. I was very pleased with the price and how quickly my battery was replaced. Highly recommend.
Mendy McClain
10:49 19 May 20
Great experience, great price and great convenience. They got us in quickly and came to us for the battery replacement- for a fraction of the price of a dealer. Highly recommend!
Our Motorcells experience was amazing. After a brief phone conversation, he was able to come to the car with the all the tools and parts needed for a complete repair. The work took about an hour. I would definitely recommend this service and would use it again.
Adam Yoder
12:44 22 Mar 21
Motorcells replaced the hybrid battery in my Prius about seven weeks ago and it's running great. The service is super convenient. They came to me and it took less than an hour.
Michael Barnard
04:18 27 Oct 20
I'm very please with the service that was provided. Chad was very knowledgeable about the Hybrid Battery Service. He explained the process and answered all my questions. Highly skilled and very professional, I would recommend this company.
leon collins
04:34 05 Dec 17
Chad did very professional job and very kind person. He did the diagnosis before and after the replacement and also came for test drive after the fix. Great price and quick replacement .great customer service. He is very genuine, honest and friendly. Will define Ltd recommend to friends.
Great experience, great price and great convenience. They got us in quickly and came to us for the battery replacement- for a fraction of the price of a dealer. Highly recommend!
Drew Myers
22:32 12 Aug 21
They came to the car and got the battery and came back and installed a new hybrid battery! Great prices and great people!
Could not recommend this service more! Had my beloved 2006 Prius' hybrid battery die on me and the dealership wanted almost 3x as much as Motorcells charged. Little did I know I would also get ABOVE AND BEYOND customer service. Chad communicated promptly, explained everything so I didn't feel in the dark, leant me a car while mine was being serviced, and had my Prius running better than ever in an hour. Yes, you're getting a refurbished battery instead of a new, but the warranty is the same; it makes total sense for an older car. Highly recommend!
Maura Broderson
15:59 20 Oct 20
Josh Holtz
22:32 01 Apr 21
I was calling and and asking for information before I even bought my Hybrid. Chad is great , honest and was very helpful. I really appreciated that he spoke with me even though I had not purchased the Hybrid Truck Yet.
Chad and his services are trustworthy and transparent. He takes the time to list out options, prices, and important, detailed information of the whole battery process. He educates you and makes certain that you understand everything and answers all questions before proceeding. Even most important, he takes the additional time out of his busy schedule to build a relationship and connect. I appreciate the fast but quality worth work... not to mention the grand or two he saved my bank account from 🙂
DCMA beyond
14:01 19 Mar 18
Chad and Tim were on point with service, contact info. Have already recommended the service to others. Great experience.
Our Service Area
We can typically offer same-day or next-day mobile service in Indianapolis, and offer service throughout Greater Indiana.
Head back to the home page